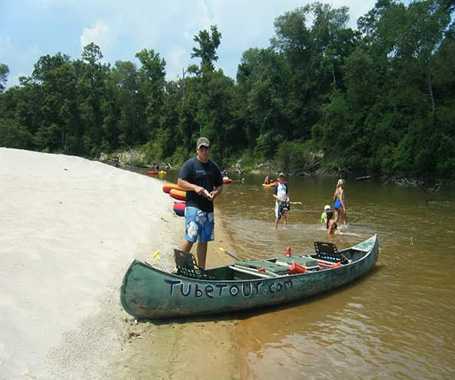 Adventure Canoe and River Tubes
Some of the best scenery nature has to offer can be enjoyed while drifting in the comfort of an Adventure canoe or a custom River tube. South Whisky Chitto is a paradise to enjoy, lined with huge beautiful quartz sandy beaches and vast forests.
Services Provided:
Canoe, kayak & river tube equipment rental , guide service, private camp sites, secure parking , rv parking , and shuttle .
Call for an appointment.
Tour Rates $5 to $25 a person , self guided day trip.
Address:
U.S. Hwy 190 Outpost South Whisky Chitto
15164 U. S. 190