Louisiana's No Man's Land
Louisiana's West was once a part of No Man's Land, a region with no king or country, home to outlaws, bandits, pirates, and brave pioneers. The settlers were larger than life, and so are the stories!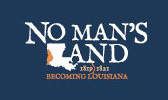 In light of concerns surrounding COVID-19, some events and some sites listed may have closures or cancellations. Please check with the venues or locations for updated information.