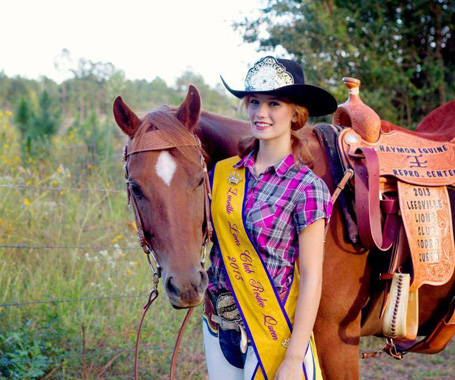 The Leesville Lions Club Pro Rodeo, well into it's sixth decade, takes place at 7:30 p.m. on the Thursday-Saturday following the first Wednesday in October at the Vernon Parish Arena. 
The rodeo takes place in conjunction with the West Louisiana Forestry Festival and the Vernon Parish Fair and serves as a primary fundraiser for the Leesville Lions Club. Proceeds from the rodeo are earmarked for the club's charitable endeavors, including the Louisiana Lions Camp for Crippled Children in Anacoco. 
The rodeo features no national advertising, despite the fact that some contestants are on the professional rodeo circuit and still looking to earn points for the National Finals Rodeo in Las Vegas. 
Events scheduled for each night include bull riding, calf roping, bareback riding, barrel racing, steer wrestling and saddle bronc riding. 
 
Aside from ticket sales, the rodeo brings in funds from local advertising, event sponsorships, program sales and concession, including the famous Cracker Jacks which are linked to special prizes such as money, jewelry or a diamond ring.